Katiedid
Hello bloggers!
Time to get my not so creative writing juices flowing again and post something.
Today it will be about one of my nieces...Katie.
She competed at a Mini-Meet this weekend and she did
a great job:
Third place on the vault
Second Place for floor routine
First Place on Uneven Bars
First Place on the Balance Beam
She had overall high score and was awarded the Gold Medal for her Level!
That's right...Gold Medal biatches. Such a proud Auntie I am. Here are some pics for your viewing pleasure...
Funny..she looks really tall upside down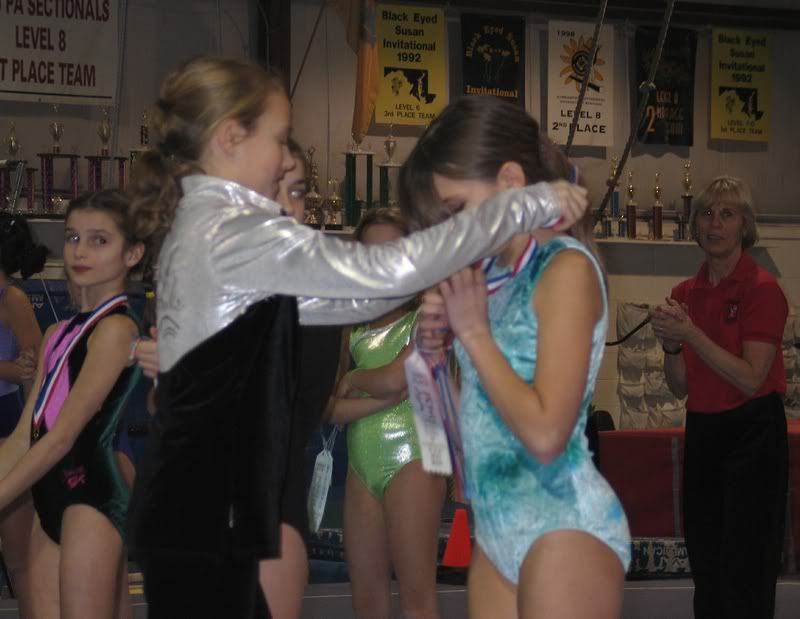 and there she is getting the gold.
Such an accomplishment since she does not practice year round and was competing against girls who compete year round and compete in different states etc, etc,.
Who got the gold? Katiedid...he he